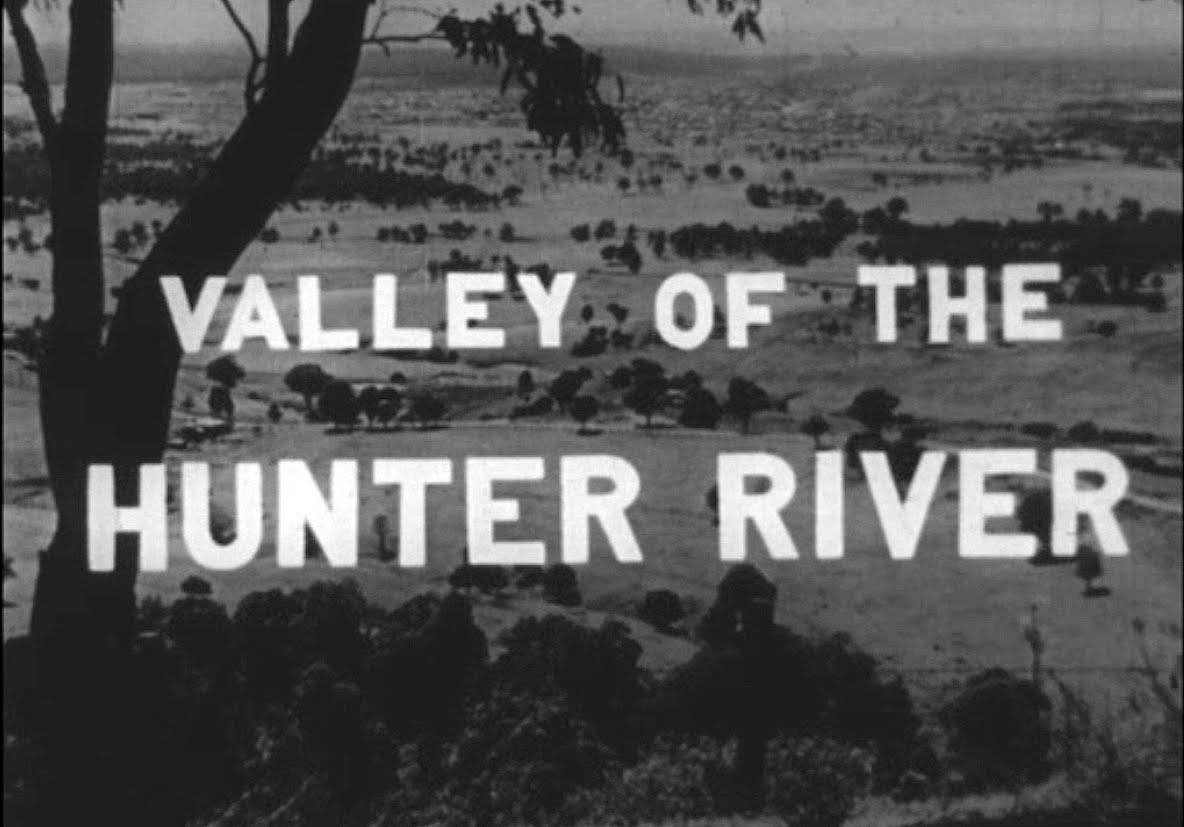 The geography and geology of the Hunter River Valley showing the river system, the dams and the activities of the area such as coal mining, race horse breeding, dairying, fat lamb raising, lumbering, wine making and vegetable growing.
This is a newly digitised copy of two 16mm film reels that form the complete copy of the Valley of the Hunter (1960).
The film reels were donated to the University of Newcastle's Cultural Collection by Robert Harbourne. They were given to him by a painter, who rescued them from a garbage bin while working on a site at Newcastle.
Both reels were digitised in July 2014 for the University of Newcastle's Cultural Collections (Auchmuty Library) Australia.
Title: Valley of the Hunter River
Script and Production by Fred Whatham
Commentary by Roger Climpson
Australia : Cine-Austral, 1960.
Description: 2 film reels (38 min.) : sd., bw. ; 16 mm.
Notes: Distributor: F. W. P. Whatham.
Subject: Hunter Valley (N.S.W.)
Other Author: Whatham, Fred.