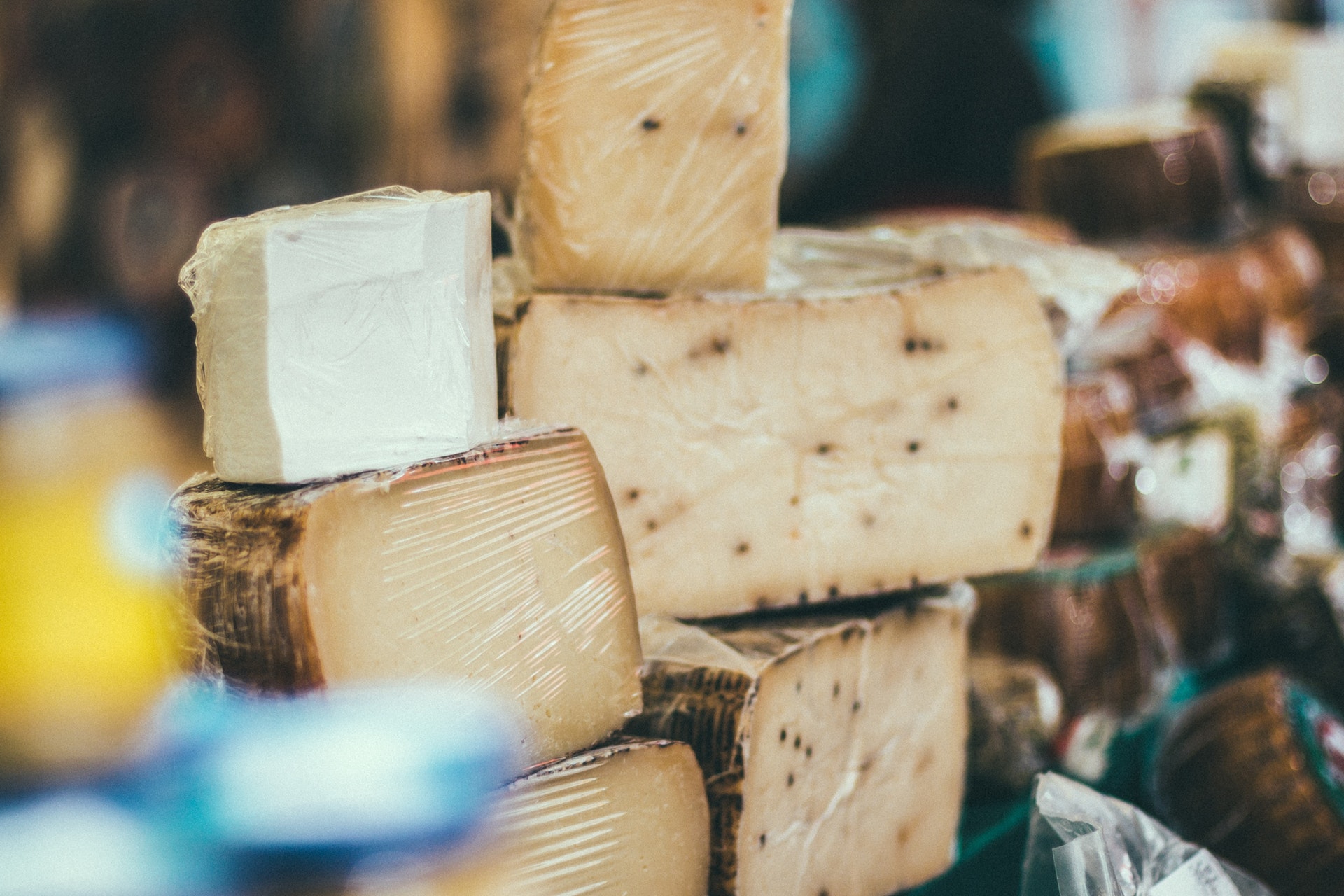 Rose, Peter and the staff of the Hunter Valley Cheese Company invite you to visit their factory and tasting room to sample a selection of specialty hand made cheeses. The Hunter Valley Cheese range is preservative free and manufactured on site to traditional cheesemaking recipes. Enter the preserves room and discover the world of fine Hunter Valley produce and many other gourmet delights.
The Hunter Valley Cheese Company is the perfect place to source your ingredients for a mouthwatering Wine Country Picnic. If time is an issue or to surprise your certain someone give us a little notice and they will pack your picnic ready to go.
Boutique cheese producer and retailer, The Hunter Valley Cheese Company commenced manufacture and sales at their Pokolbin Factory and tasting rooms in April, 1995. The vision to the manufacture Australian Speciality cheese for niche market - deli's, fine food restaurants and cheese loving visitors to the Hunter Valley vineyards was finally realised.
Peter Curtis and Rosalia (Rose) Lambert uphold their commitment to quality handmade cheese and contribute their daily interaction with the cheese loving consumer to the ongoing success of their boutique manufacturing and factory outlet/tasting room located within the McGuigan Cellars, Pokolbin.
Fortuitously, The Hunter Valley Cheese Tasting room is one of the most visited destinations in Hunter Wine Country, local, state, and international visitors are welcome to sample our full cheese range along with a comprehensive range of local produce and cheese accompaniments. Purchases may be made in store or an Australian wide stockists list is provided for customers to re-purchase their favourite cheeses on their return home.
Delicatessen products and an extensive range of gourmet preserves on display and for tasting daily.
The Hunter Valley Cheese Company recognises and eschews the educational experience of visiting a working cheese factory by conducting a complimentry cheesemaking talk daily at 11am and 3pm, during the tutorial an overview of handmade cheesemaking, milk variations and styles of cheese are discussed, followed by an question and answer session and cheese sampling.
Group educational cheese tutorials are conducted regularly with restaurant, deli, hospitality and wait staff on the use and service knowledge of cheese and continued back up is provided to the company's wholesale clientele.
Cheese talks in front of the viewing windows are conducted daily at 11am and 3pm.
The cheese factory was purpose built by Peter Curtis, Cheese Maker– a cheesemakers dream-- new premises and equipment eliminates the possibility of lingering bacteria from previous dairy operations thus allowing the cheesemaker to "build" his product with specific cultures and cheesemaking techniques.The factory area comprises a "make" and "maturation" room, two cool rooms ensure cheeses are aged at the correct humidity and temperature. Viewing windows to the factory allow visitors to watch the cheesemaking process and cheesemakers in action.
The cheese tasting room invites visitors to enjoy a guided cheese sampling with our trained cheese consultants or wander into the preserves room to sample an array of local produce. An ever changing range of complimentary cheddars and goats cheeses, muscatel grapes and fruit pastes, biscuits, breads, preserves and deli supplies are updated seasonally. Cheese platters are available for eat in or take away and the allpresso coffee is popular with customers after a serious days wine tasting.
The Hunter Valley Cheese Factory range is constant with strong emphasis on consistent quality and innovative cheese product development, sitting alongside the award winning Branxton Brie, Grape Vine Ash Brie & Hunter Gold Washed rind are the well accepted Riley's Fromage Blanc, Hunter Valley Marinated Feta, and the renowned Pokolbin Smear Ripened.
Sample Australian Award Winning Cheeses:
Riley's Marinated Fromage
Hunter Valley Marinated Feta
Branxton Brie & Grape Vine Ashed Brie
Hunter Gold and Pokolbin Smear Ripened Washed Rinds
Pokolbin White Natural Rind
Directions from The Vintry to Hunter Valley Cheese Co.
@THEVINTRY   #HUNTERVALLEY   #EXPERIENCEHUNTER