Hunter Valley Marriage Celebrants
It is your special day and choosing a Marriage Celebrant based in the Hunter Valley for your wedding or commitment ceremony is important to creating memories. Start planning your day by contacting with some of these Hunter Valley Marriage Celebrants.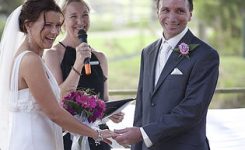 Your wedding should be remembered as one of the greatest events in your life. Let Victoria Langham help you create your own unique and personal ceremony for your very special day. A Beautiful Day aims to make the process of creating your ceremony as easy for you as possible. Early Bookings are recommended to secure your wedding date and time.
Phone: 02 4933 5502 Mobile: 0433 912 160
---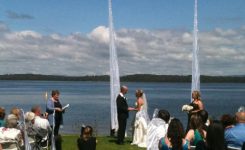 Memories of your special day will stay with you forever, so by working together, we can achieve a personal and intimate ceremony, perfect for you.
If you are looking for a Celebrant to officiate at a Wedding, a Naming Ceremony, a Commitment Ceremony, Renewal of Vows or farewelling a Loved One, please contact Sharon Way as to chat with you and assist you with your special needs.
---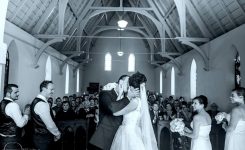 Robyn Meyer-Jones will work with you in a relaxed and down-to-earth yet energetic way, to design your ceremony exactly how you want it to be. Her aim is to remove at least one source of stress from your special day, right from the beginning to the end when your marriage certificate is mailed out to you
Mobile: 0425 273 033
---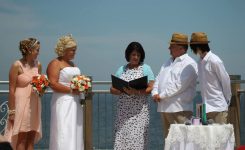 Your wedding day is a beautiful occasion to be shared with the people closest to you and your fiancé/e. Ceremonies Created For You provides caring and professional civil marriage ceremonies tailored especially to your needs. Registered celebrant Annette Blanch invests time and effort preparing just the right service so you can both say "I do" the right way.
Phone: 02 4920 8560 Mobile: 0401 753 266
---
Your wedding day needs to be as unique as you are. Together, in a relaxed atmosphere, Shirene Donnelly can customize a unique ceremony that will make your special day unforgettable. From the first meeting through to your wedding day, Shirene will provide support and guidance to ensure that the process is as stress free and enjoyable as possible.
24A Collaroy Road, New Lambton NSW 2305 Phone 0438 222 895
---
Edward Taylor – Celebrant
Phone: 02 4959 5783
Email: edtaylor@bigpond.net.au
Website:www.huntervineyardcelebrant.net.au 
Your wedding can take place on a beach, a mountain top, a park, your home, beside the lake, the vineyards, a specialty venue, or any place that is special to you. Whatever location you choose, together we will make your wedding an absolute joy. Contact me as soon as you start your wedding plans – some dates are booked more than 12 months ahead of time.
---
Greentree Ceremonies
Address: PO Box 95 Salamander Bay NSW 2317
Phone: 02 4984 3454
Mobile: 0429 471 202
Email: philip@greentree.com.au 
Website:www.greentree.com.au
---
Hunter Wedding Ceremonies – John Scanlon
At Hunter Ceremonies we understand that a ceremony marks an important and momentous day in your life. Each ceremony should be as unique as the person organizing it, we ensure that no two ceremonies are ever the same. Whether you are planning the wedding of your dreams, renewing your vows, welcoming a new additional to the family or saying goodbye to a loved one, we will help you to create an unforgettable celebration.
Phone: 02 4955 9831 : 0418 637 890
Email: john@hunterceremonies.com.au 
Website:www.hunterweddingceremonies.com.au
---
In Between Dreams
50 Berringar Road Valentine NSW 2280
Phone: 02 4946 6976
Mobile: 0422 267 899
Email: inbetweendreams.tracey@gmail.com
---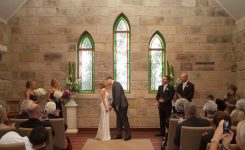 Maree Callaghan is one of the most professional and experienced Hunter Valley Wine Celebrants, with over 15 years' experience in Wine Country. She can officiate at elopements and small weddings through to large and formal black-tie ceremonies.
Maree Callaghan can provide options for wording, suggest special extras, advise on logistics, and more. She knows venue requirements and practices. Phone: 02 4990 4917 Mobile: 0431 730 066
---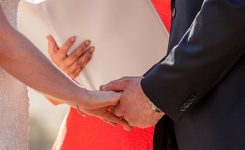 Kate Muller is a young, lively and professional marriage celebrant located in the heart of Hunter Valley Wine Country.
At Spark Ceremonies, they like to help couples create meaningful ceremonies which reflect their individual style and celebrate their love and commitment to each other with fun, laughter and a little bit of spark. Phone 0429 354 177
---
Address: PO Box 61 Cessnock NSW 2325
Mobile: 0439 601 852
---
Val Haydon is a resident in Pokolbin, Hunter Valley, just 5 minutes away from most Wedding Venues. She has been described as providing fun, upbeat, personal, stressfree and relaxed weddings. With the Red Bridal Carpet included, Val is seen as one of the most reliable, professional, flexible and inventive Hunter Valley Marriage Celebrants.
336 Old North Road Pokolbin Hunter Valley NSW 2320
Mobile: 0417 680 663