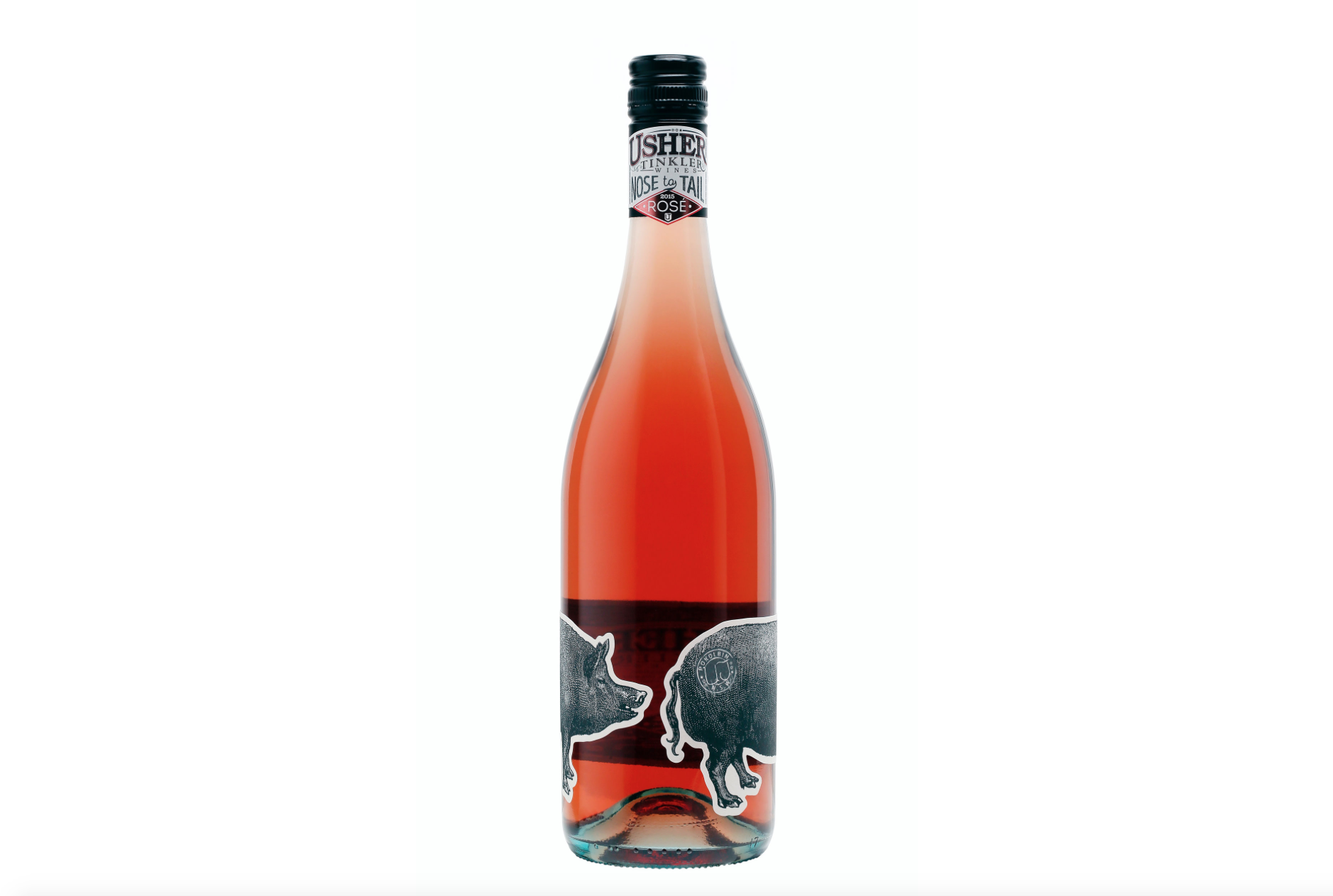 Nose to Tail Rose and the Nose to Tail wines takes the standard varieties in the Hunter Valley and turns them into something innovative and contemporary for the consumer. For example, taking a variety, like Semillon, that isn't normally for everyone and turning it into something that is approachable for everybody. Just like nose-to-tail cooking the brand aims to showcase how varieties can be made into unique, enjoyable styles that previously may have been overlooked.
Usher Tinkler is one of Australia's most dynamic young winemakers. Along with his grandfather and father, he is apart of three generations of farming expertise; the dairyman, the cattleman and the winemaker. They all share the same name and united passion for the land. As a tribute to this, Usher Tinkler Wines was born. Usher and wife Ebony bought and renovated the original Pokolbin Church, that was built in 1905, to create a place to showcase their new brand. Shifting a gear in the Hunter Valley the wines are authentic yet adventurous. Blurring the lines between traditional and contemporary winemaking. Wines that create discussion – born for sociability.
Nose to Tail Rose | The Pig
Rooting out the best bits, we've gone the whole hog with this soft and savoury rose. This artisanal wine blend of Shiraz and Merlot is equally enjoyable with slithers of prosciutto or a slow-cooked pork shoulder.
DIRECTIONS FROM THE VINTRY TO USHER TINKLER WINES
THE VINTRY
The Vintry is a stunning architecturally designed Country House, luxuriously appointed with quality furnishings and fittings but with the feel of a traditional bush retreat. A contemporary property with 4 spacious bedrooms includes 1 king size bedroom with hydrotherapy spa bath and 3 queen size bedrooms each with its own ensuite bathroom and private deck for those times when you would like some personal time to relax.

Best Deluxe Accommodation 
Hunter & Central Coast Tourism Awards Gold 2009, 2010. Silver 2007, 2008, 2011, 2012.
NSW Tourism Awards Gold 2009. Silver 2012. Finalist 2007, 2010, 2011, 2013.
Qantas Australian Tourism Awards Finalist Best Deluxe Accommodation 2009.
@THEVINTRY   #HUNTERVALLEY   #EXPERIENCEHUNTER