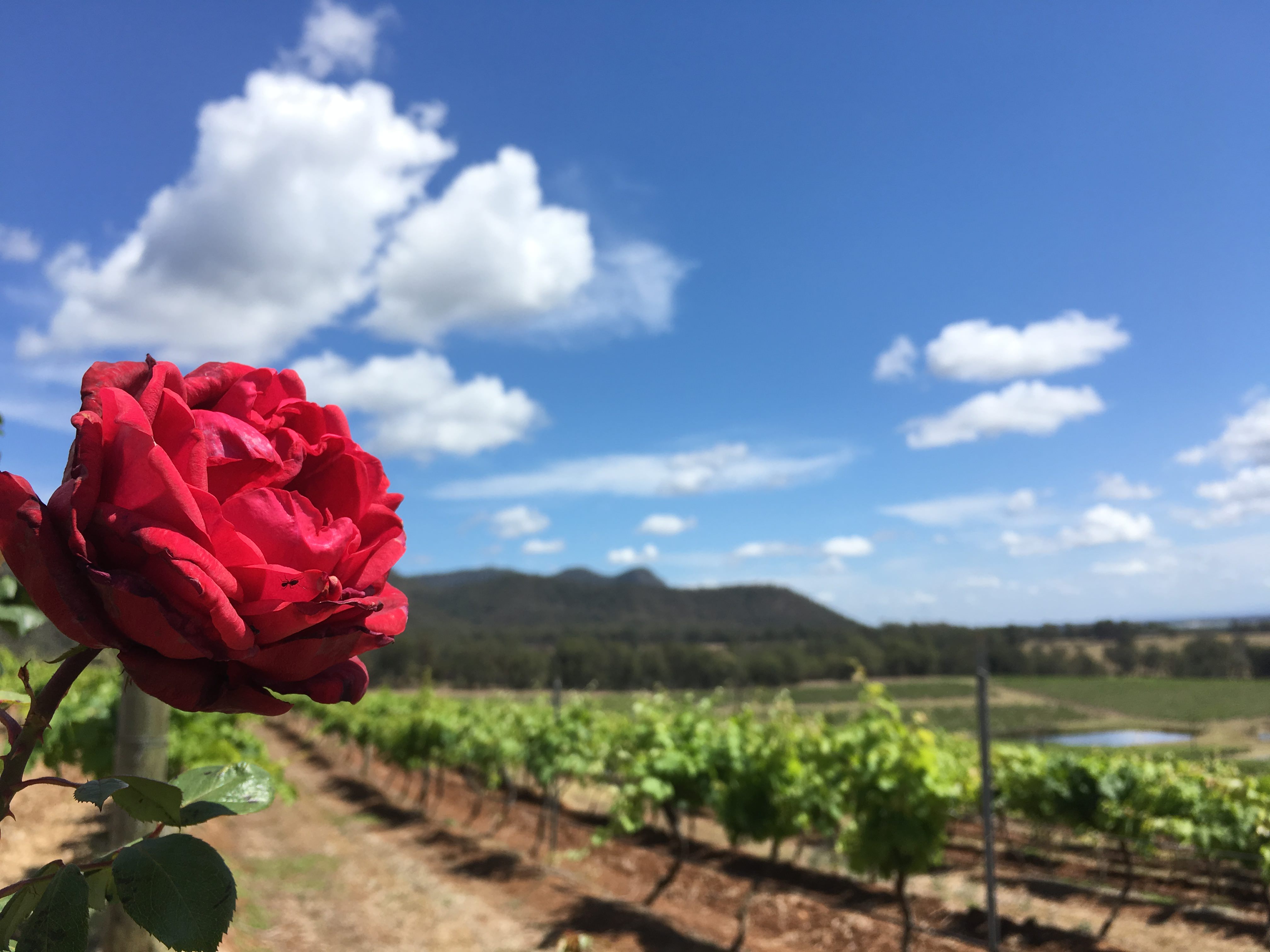 Grab your rug, bring your food hamper and enjoy a fantastic range of barbecue and places to picnic in the Hunter Valley.  Most importantly enjoy this wonderful experience in our glorious Hunter Valley. 
You can pick up some great food from some of the Hunter Valley's gourmet providors or, let us do the selecting and order one of the great Pokolbin Picnic Co. baskets showcasing fine local produce, the creations of other Hunter Valley regional providors.
Places to Picnic
Hunter Valley Gardens and Village Grounds - 6 electric BBQs plus childrens playground - Broke Rd, Pokolbin
Hunter Valley Visitor Centre, - 2 picnic tables, Wine Country Drive, Pokolbin
Peace Park -  BBQ facilities - Kurri Kurri
Pokolbin Community Hall Grounds - McDonalds Rd, Pokolbin
Pokolbin Hill Picnic Park - Cnr Debeyers Rd and McDonalds Rd, Pokolbin
McNamara Park - Wollombi River, Broke
Bimbadeen Lookout - Mount View Rd, Mount View
Wollombi Mill Pond - Wollombi
Places to Picnic in the Vineyards
Or maybe you would prefer to picnic in the vineyards. Here are some of our favourites. Please be aware that when picnicking at one of our many wonderful vineyards you may be required to purchase a bottle of their wine.  
Calais Estate Wines - 3 gas BBQs - Pokolbin
Drayton's Family Wines - 2 electric BBQs - Oakey Creek Road, Pokolbin
Gemelli Estate Wines - 1 gas BBQ - Pokolbin
Hanging Tree Wines - 1 gas BBQ - Nulkaba
Kevin Sobel Wines - 1 gas BBQ and under covered seating for approx 60 - Halls Road, Pokolbin
Lambloch Estate - picnic tables - Broke Road, Pokolbin
McLeish Estate Wines -  4 gas BBQs - De Beyers Road, Pokolbin
Pepper Tree Wines -  1 gas BBQ - Halls Road, Pokolbin
Petersons Wines - picnic facilities - Mount View Road, Mount View
Pokolbin Estate Vineyard - 2 wood BBQs - McDonalds Road, Pokolbin
Stonehurst Wines - picnic tables - Wollombi
Tellace Wines - 2 gas BBQs- Greta
Tyrrells Wines - 3 electric BBQs - Broke Road, Pokolbin
Undercliff Winery - 2 gas BBQs - Wollombi
Wollombi Wines, - 1 gas BBQ - Wollombi
DIRECTIONS FROM THE VINTRY TO HUNTER VALLEY GARDENS
THE VINTRY
The Vintry is a stunning architecturally designed Country House, luxuriously appointed with quality furnishings and fittings but with the feel of a traditional bush retreat. A contemporary property with 4 spacious bedrooms includes 1 king size bedroom with hydrotherapy spa bath and 3 queen size bedrooms each with its own ensuite bathroom and private deck for those times when you would like some personal time to relax.

Best Deluxe Accommodation 
Hunter & Central Coast Tourism Awards Gold 2009, 2010. Silver 2007, 2008, 2011, 2012.
NSW Tourism Awards Gold 2009. Silver 2012. Finalist 2007, 2010, 2011, 2013.
Qantas Australian Tourism Awards Finalist Best Deluxe Accommodation 2009.
@THEVINTRY   #HUNTERVALLEY   #EXPERIENCEHUNTER