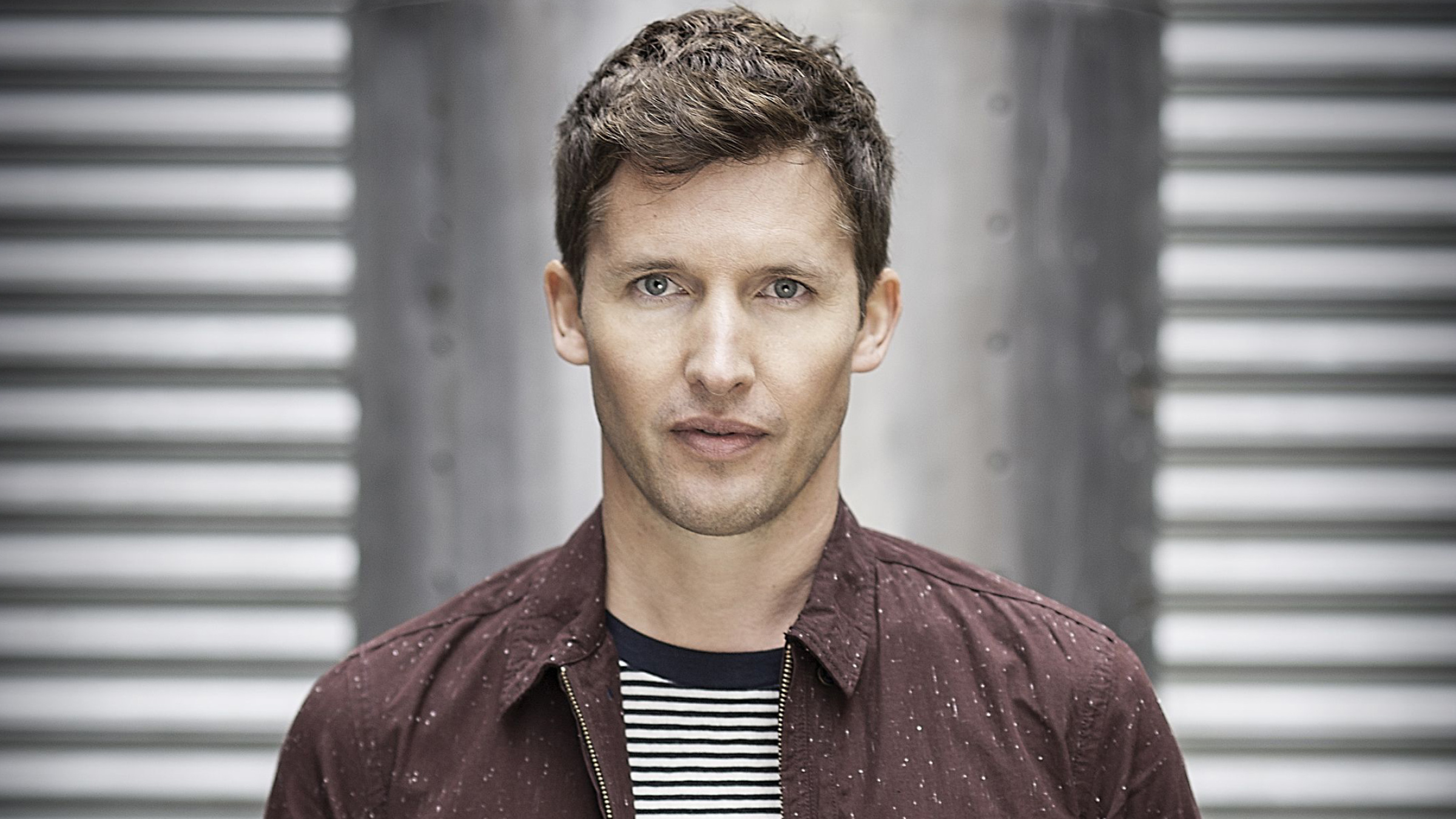 James Blunt at Bimbadgen Hunter Valley
British singer-songwriter James Blunt will be in Australia in March 2018, bringing his The Afterlove Tour to Bimbadgen in the Hunter Valley for the first time ever at a day on the green outdoor event on Saturday 10 March 2018.
"It's clear that Blunt is a born entertainer." – The Independent, UK

"A brilliant entertainer." – The Telegraph, UK
Currently on tour throughout North America with good friend Ed Sheeran, Blunt is looking forward to embarking on his own world tour and returning to Australia to play for his loyal Aussie fans:
"Australia has always been the most fun part of every world tour I've ever done, and the fans at the shows have always given me the warmest of welcomes. I can't wait to get back."
James Blunt will be performing all his hits with Pete Murray, Busby Marou, Alex Lloyd and Karise Eden on Saturday 10 March 2018 at Bimbadgen, Hunter Valley NSW.
JAMES BLUNT will be joined by PETE MURRAY, BUSBY MAROU, ALEX LLOYD and KARISE EDEN, making these concerts an unforgettable jam-packed day of entertainment.
Blunt first captured the world's attention in 2005 with his multi-platinum debut Back To Bedlam, featuring its history-making number one classic single You're Beautiful. The British tunesmith has since become one of the most popular singer-songwriters of the modern era, with more than 20 million albums and 12 million singles sold worldwide. He has also been the recipient of a remarkable range of top honours, including: five Grammy Award nominations, two BRIT Awards, two Ivor Novello Awards (honouring British music and songwriters), and a host of MTV Awards.
Since his first visit to Australia in 2005, James Blunt has kept audiences spellbound with his heartfelt poignancy fused with touches of his classic, self-deprecating sense of humour. See him performing songs from his latest album plus his incredible catalogue of hits including Bartender, You're Beautiful, Goodbye My Lover, Carry You Home, No Bravery, 1973, Wisemen, Stay The Night and Bonfire Heart.
Byron Bay singer-songwriter and one of Australia's most-loved musicians, PETE MURRAY released his sixth studio album Camacho in June, debuting at number three on the ARIA chart. In 2003 Pete released his breakthrough record Feeler, featuring hit single So Beautiful, which topped the Aussie charts and went on to sell more than 450,000 copies and earn him 12 ARIA Award nominations. With more than one million album sales to his name, PETE MURRAY has remained one of Australia's hottest and most in-demand touring properties, repeatedly enjoying sold-out tours across the country and abroad.
BUSBY MAROU are Rockhampton duo Thomas Busby and Jeremy Marou. Their debut self-titled album was certified ARIA Gold in Australia in July 2014, while their follow-up album Farewell Fitzroy debuted at number five on the album chart. Postcards From The Shell House is their first ARIA number one album. Their meaningful lyrics, melodic guitar riffs and delightful harmonies have seen them win over fans and critics alike and they were recently announced as supports for Sir Elton John's Australian tour.
ALEX LLOYD is one of Australia's most popular singer-songwriters. Winning critical acclaim with his debut album, 1997's Black The Sun, Alex followed this with 2001's Watching Angels Mend, featuring his breakout hit, Amazing, which topped triple j's Hottest 100 and won APRA's Song of the Year. The multi ARIA Award-winner continued his run of hits with Green, Coming Home, 1000 Miles, Everybody's Laughing and Never Meant To Fail. Last year saw the release of Alex's seventh studio album, Acoustica, featuring stripped back re-recordings of some of his much-loved classics.
KARISE EDEN was launched into the national spotlight in 2012 when she won Australia's first series of The Voice, blowing away the judges and audiences with her powerful and raw voice. Breaking sales and chart records, Karise became the first artist since The Beatles to have four songs in the ARIA Top 5 singles chart. Her debut album, My Journey, entered the Australian charts at number one, and the follow-up album, 2014's Things I've Done, hit number five. Karise is looking forward to making her a day on the green debut.
Search for Accommodation near Bimbadgen
A Day on the Green Concert at Bimbadgen
Saturday 10 March 2018 at Bimbadgen, Hunter Valley, New South Wales. A day on the green - James Blunt
2.00pm     Gates Open
3.05pm     Karise Eden
4.15pm     Alex Llyod
5.30pm     Busby Marou
6.45pm     Pete Murray
8.15pm     James Blunt
9.30pm     Approximate Finish
Tickets from ticketmaster.com.au and 136 100
DIRECTIONS FROM THE VINTRY TO BIMBADGEN ESTATE
THE VINTRY
The Vintry is a stunning architecturally designed Country House, luxuriously appointed with the quality furnishings and fittings but with the feel of a traditional bush retreat. A contemporary property with 4 spacious bedrooms includes 1 king size bedroom with hydrotherapy spa bath and 3 queen size bedrooms each with its own ensuite bathroom and private deck for those times when you would like some personal time to relax.

Best Deluxe Accommodation 
Hunter & Central Coast Tourism Awards Gold 2009, 2010. Silver 2007, 2008, 2011, 2012.
NSW Tourism Awards Gold 2009. Silver 2012. Finalist 2007, 2010, 2011, 2013.
Qantas Australian Tourism Awards Finalist Best Deluxe Accommodation 2009.
@THEVINTRY   #HUNTERVALLEY   #EXPERIENCEHUNTER