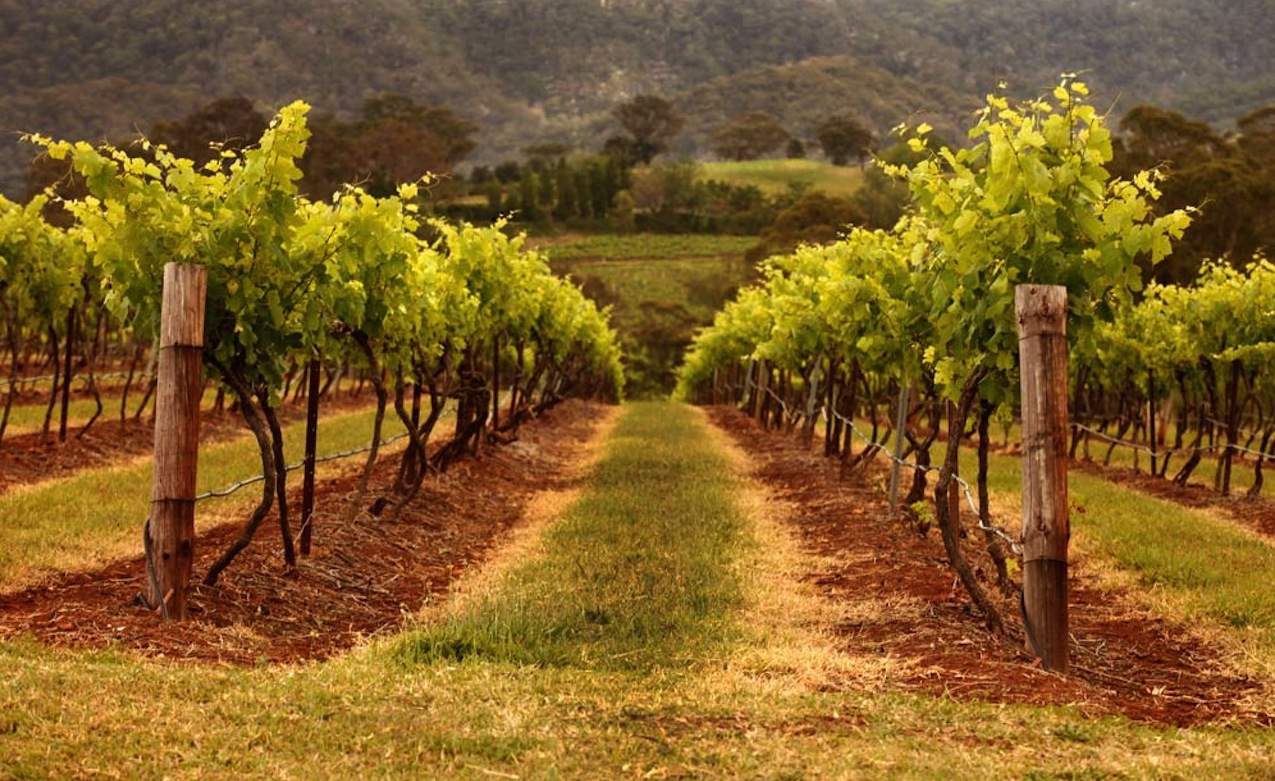 In this short clip Steve Langham from Piggs Peake Wines, talks about Hunter Valley Shiraz and why he loves it.
Hunter Valley Shiraz
Shiraz is undoubtedly the most important red variety in the Hunter Valley. Regionally distinctive, it is medium to full bodied, characterised when young berry, spice and plum characters developing with age to more leathery tones and complexity.
Piggs Peake Winery create unique, boutique wines merging classic styles with a new-world approach.
Come up to Piggs Peake winery and spend some time with the winemakers Steve Langham, Robert Guadagnini and Moscato specialist Rene' Pogel.
The Piggs Peake range is quite extensive with a real focus on the Hunter with locally grown Semillon, Marsanne, Verdelho, Sauvignon Blanc, Chardonnay, Viognier, Hunter Valley Shiraz, Chambourcin and Merlot featuring in the range alongside harder to find varieties such as Gewurztraminer, Zinfandel, Grenache, Tempranillo and Sangiovese.
For passionate wine drinkers who have to have the newest wine flavour pass their lips before anyone else, Piggs Peake Winery should be on your directory. With annual New Release Nights held in June, experience the newest creations with a side of duck sausages, roasted pigs and king prawns. Visit Piggs' extensive Cellar Door all year round in the Hunter Valley to sample their popular and unique range.
Directions to Piggs Peake Winery
The Vintry is a stunning architecturally designed Country House, luxuriously appointed with the highest quality furnishings and fittings but with the feel of a traditional bush retreat. A contemporary property with 4 spacious bedrooms includes 1 king size bedroom with hydrotherapy spa bath and 3 queen size bedrooms each with its own ensuite bathroom and private deck for those times when you would like some personal time to relax.
Hunter & Central Coast Tourism Awards Gold 2009, 2010. Silver 2007, 2008, 2011, 2012.
NSW Tourism Awards Gold 2009. Silver 2012. Finalist 2007, 2010, 2011, 2013.
Qantas Australian Tourism Awards Finalist Best Deluxe Accommodation 2009.